EOS1DS MARK 3 Features :
Exceptional Digital SLR Performance
• Ultra high-resolution 21.1-megapixel to record high resolution images
• Full-frame CMOS sensor developed and manufactured by Canon, with noise reduction technology to capture images with greater clarity and colour fidelity
• Dual "DIGIC III" Imaging Processors for improved colour reproduction for razor sharp images at accelerated processing speed
• 14-bit A/D conversion method also gives images a richer and smoother tonal expression.
• 3-layer Optical Low Pass Filter for reducing red fringing and colour casts
• Wide ISO speed range of ISO 100-3200 (1/3-stop increments, extendable – L: 50/ H: 6400)
• Customisable White Balance Settings
- Enables you to manually set up to 5 different personal custom white balance options, especially useful when shooting under multiple lighting conditions as you can switch white balance setting quickly and easily
- The custom white balance can be registered with up to five images shot on the spot, in addition to registering it from an image in the memory card.
- The lowest colour temperature has been extended to 300K, while selectable range has been expanded to 2500K - 10000K with 100K increments.
• Highlight Tone Priority
- To give your images better colour rendition for a more lifelike feel, this function improves gradation within highlight areas.
- It effectively preventing your photos from suffering a 'whitewash' effect when shooting under bright conditions.
• Shoot to Small RAW (sRAW) Type Files
- Able to shoot using a new sRAW image format, which is approximately a quarter of the pixel count (approx. 2.5 megapixels) and takes up only half the space of standard RAW Type files (approx. 7.6MB).
- A handy substitute for the JPEG Type files, sRAW Type can be processed and adjusted with the provided EOS Utility software. This is useful for photographers who want the versatility of the RAW Type for snapshots, but do not require their images to be at the highest possible resolution.

High Speed & Quick Response
• Fast continuous shooting speed of 5 fps (max burst of 56 JPEG Type-Large shots)
• Shutter speeds of 1/8000 sec. and X-Sync speed of 1/250 sec to capture fast moving subject
• Fast 0.2 sec. startup time
• Burst rate of 12 RAW Type images

Durable Body with Rugged Design
• Magnesium alloy body for toughness and durability
• High shutter durability of 300,000 cycles for outstanding camera reliability and performance
• Large 3-inch LCD monitor (approx. 230,000 pixels resolution offers wider viewing angle with visibly clearer images and larger text

EOS-1DS MARK 3 New Innovative Features
• Redesigned Control System for Maximum Operability
- To make the camera more user-friendly, the camera's control system was built from ground up to allow it to incorporate new and innovative features that make it easier to access the various functions of the camera.
• New Power Supply System
- EOS-1Ds Mark III uses a new 2300mAh High-Capacity Li-ion battery that is smaller and lighter but lasts up to approx. 1.5 times longer than its predecessor. Battery life indication can also be displayed in percentage terms for higher accuracy.
• New External Device Interface
- For faster data transmission, the camera has adopted the USB 2.0 Hi-Speed interface, which has transfer rates of up to 480Mbps. It comes with a USB cable protector that ensures the cable does not get disconnected or pulled out accidentally.
• Recording on Secondary Media
- When in shooting mode, the camera can automatically switch to a secondary media when the main recording media is full. This allows you to shoot without any interruptions.
- The same image can also be captured in different image sizes of your choice, and saved separately into the primary or secondary media. In addition to this, the same image can also be recorded simultaneously onto all recording media.
- EOS-1Ds Mark III now fully supports High-Capacity SD Cards (SDHC) that has storage capacities ranging from 2GB to as much as 32GB.
• Additional Copy and Back-Up Options
- EOS-1Ds Mark III has been enhanced with copying and back-up options for more flexible media handling.
- User can now copy single images or entire folders from the camera's primary (CompactFlash card) to secondary (SD card) recording media or vice versa.
When used in tandem with the WFT-E2 Wireless File Transmitter, you can also back-up files and folders from the camera to your computer or external media using the camera's Quick Back-Up function.

Product Code:EOS1DS MARK 3




EOS-1Ds Mark III
[e_shop/Popular_Related_Product/Cameras_Support/Shoulder_Mount for_EOS.htm]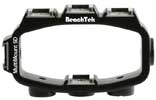 BeachTek MultiMount5D
Camera/Camcorder Accessory Bracket
View Details


Optional Accessories

LP-MicroPro Hybrid
LP-MicroPro
View Details

View Details

[e_shop/Popular_Related_Product/Cameras_Adapters/Kipon_EOSadapters.htm]