Withstands Impact and Vibration
A special impact-absorbing material helps cushion the hard disk and a shock-resistant magnesium alloy is used for the main body parts. This gives the rugged P2 store excellent resistance to impact and vibration, lowering the risk of data loss or damage.
*No guarantee against data damage or loss is implied.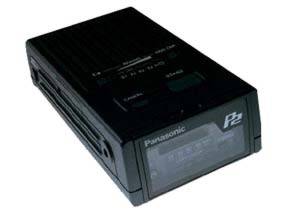 P2 Store - Portable Hard disck Unit that Copies P2 Card Data at High Speeds
AJ-PCS060G - Portable Hard Disk Unit



AJ-PCS060G